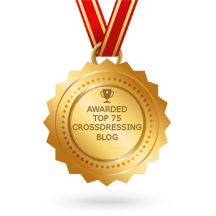 In the night when I entered our bedroom as usual, my face covered with ghunghat, I saw Kiranji was packing his bag, I moved ahead and touched his feet saying "Pair chhooti hun patidev, ashirvad dijiye"
Kiranji helped me to stand up and said "Shilpa ! Sonali, Aditi & I am going to city, we have some work in government office, tomorrow you and your mother-in-law will only be in the haveli, take are of haveli and follow all the rules."
I was listening to it, and somehow I felt that I will be little free tomorrow, as my three in-laws will not be home else the Sundays are always a torture for me, I have to take care of my four in-laws. I get lot of hard-ons but don't get time to enjoy the feeling.
I mentally started making plans…today I will wear Jeans & T-shirt in the night and enjoy being my true self a Man of 23 years age. I will watch porn on YouTube and enjoy the male life, and tomorrow, I know Rekhaji will not come out of her room till 11:00 AM, I will get a chance to wear Saree of my choice and enjoy the orgasms whenever I want. I decided to wear a Pink Chanderi Saree with two huge pink thick cotton petticoats.
After few minutes, I was at the door tying shoe laces my husband, once they left, I ran to my room and enjoyed the male clothes & free life for 4 hours, I watched lot of dirty movies and watched cute faces of girls from my college especially my sweet Smitali, and then went to sleep.
In the morning I woke up at 6:00, after bath, I wore the Chanderi Pink Saree in normal way, I tied my long hair in bun. I did not wear any jewelry, no heavy nosering, no bangles, no anklets. Only Saree & petticoats just like any normal housewife. I then slowly went to my Sasuji's room to find DO-NOT-DISTURB card on her room, I know what it means she must not be disturbed till 11:00 AM.
Now I was free I prepared a nice coffee for me, then sat on sofa to watch the TV, which I never get a chance to sit and watch. I was also enjoying the luxury of wearing Kiran's soft leather slip on mojari today, else I am required to remain bare feet.
All of a sudden the bell rang, our housemaid was at door, she said, "Bhabhiji, a relative has arrived", housemaid was also shocked to find me in simple Saree without Ghunghat or Jewelry.
I found that an aged woman was standing behind her. She was 65+ years old, but had a body any woman that age would die for. She stood almost six feet tall in heels, and had a voluptuous figure that still turned men's heads. Certainly a pretty woman, she was wearing a simple maroon cotton Saree with black border. Her shoulder length hair were brown. Firm and darkly tanned, she looked magnificent -- and frighteningly sexy. She was carrying a walking stick in her right hand.
I let her in, she was a strict looking woman. She was constantly staring at me with little anger, I ignored her expressions. Once she sat on the sofa, I brought her water in tray and served the glasses.
I also sat on the sofa and asked her, "Who are you?". Instead of answering me she asked me, "Who are you?" I said "I am R…." I realized my mistake. I was going to say Rahul… so quickly I said, "I am Shilpa, wife of Kiranji"
The lady asked "Where is your Mother-in-law?" I said she in her room. That strong lady got up on her feet and came near me.
"I am Dadisa, your mother-in-law's mother-in-law, you are very arrogant like your Sas RekhaBindani".
One Piece Face Changer
I realized my mistake and tried to say, "Sorry…"
"Shut up you Bindani…. you both need to be taught proper lessons".
I got it, She was THE DADISA, of whom everyone is scared….and that is why Kiranji, Sonali & Aditi left the haveli yesterday only and kept me here to face her.
"Stand at attention!" she barked.
I obeyed instantly, feeling completely embarrassed dressed the way I was in her presence. She approached me, her Mojari making noise on the marble floor. Slowly she circled me, closely examining me from head to foot. I trembled, my face hot from blushing profusely.
"I made mistake Dadisa, let me cover my face with Ghunghat", I said.
"Bindani, now quickly to go to your room and I want you back in 5 minutes as a complete Bindani"
I ran to my room, changed the way I was wearing the Saree, tied my hair in single thick long braid, wore the nosering chain, bangles, anklets, covered my face with Ghunghat and walked to the sofa where Dadisa was sitting, Immediately I bent down to touch her feet. She kept be in that bent over position and brought a low stool and kept it opposite the sofa besides the TV.
"Stand at attention on that stool in the middle, Bindani!"
She pointed me to that red and orange colored low stool of height 1 feet, having a very small flat surface just for me to stand on it. I stood on the stool facing Dadisa., I could also see the entire hall.
For a few moments there was silence. I was actually sweating. She sat in our large maroon velvet sofa and crossed her gorgeous saree & petticoats clad legs.
"Show me what you are wearing Bindani"
Slowly I raised my ghunghat to show her my nosering and pulled the ghunghat back, then showed her my bangles, then I lifted my Saree to show my Petticoats and anklets.
And I realized my mistake I was still wearing Kiranji's Mojari, though I as Bindani was supposed to be bare feet.
I could see she got very very angry…She came near me carrying her cane.
"Bindani, do you think you are a Jamaisa (Son-in-law) of this Haveli?? How dare you are wearing Mojari in house, whose Mojaris are these? You need a good punishment, didn't you?"
I was shivering now, I told her that they are Kiranji's Mojari, again she smashed my bottom with the cane in her hand, and said, "Bindani you need a punishment for this mistake, now remove those Mojari and keep them on your head and hold them with both your hands, and stand here as a punishment.
I removed the Mojari and kept them on my head, what an embarrassing situation I was in now!!!, I stood straight… Dadisa again smashed my ass, "Stand with respect!!! Are you a MAN to stand straight?? Bend a little at waist like true Bindani"
I managed to bend at my waist. Only after 5 minutes were past, my waist, back and hands started aching.
Past my Ghunghat, I was able to see that Dadisa was enjoying my pain. "Stand properly Bindani till I relive you from this Punishment, think of your position in this haveli…your husband's Mojari's place is on your head…" she barked again.
I wanted desperately to rip off my Saree, Petticoats and masturbate furiously.. To shoot my enormous, pent-up load of liquid all over. But I knew I cannot because I am serving the punishment with my hands above my head.
Due to the huge erection, I was not able to stand properly that small stool, it was resulting into lot of noise from my jewelry and Saree.
At one moment I thought of stepping down from the stool, but I was scared of Dadisa.
Dadisa laughed hysterically, fully enjoying the total power and control she now had over me. I wondered what humiliating orders I would be given during her stay here.
"Stay like this, I will go and see where is RekhaBindani", Dadisa told me and went towards my mother-in-law's bedroom.
I had no choice but to give up and give in to Dadisa my one more in-law's iron-clad control over me. I felt my mind breaking, and my entire purpose in life was to please and obey my in-laws, no matter how embarrassed or humiliated I was, just with the hope that I might feel the delicious release of cumming in the night.
I soon started hearing the loud noise of jewelery bangles and anklets. I also heard sound of cane smashing someone's ass. I tried to see past my Ghunghat and to my amazement it was Rekhaji who was walking with Dadisa. I could see Rekhaji was wearing a Yellow Ghagra-Choli, face covered with Ghunghat. BUT Rekhaji was not walking in normal way, but was bent down, she was holding frills of her petticoats in her fingers, her long hair braid was held by Dadisa. The scene was very similar to like an old lady taking her dog on walk. Due to walking in such odd position and Ghaghra

& Ghunghat, Rekhaji was not able to walk fast so Dadisa was smashing her ass with cane. I felt like my Saree was lifting due to massive erection I got.
Soon both arrived near sitting area, Dadisa sat on sofa but Rekhaji was still bent down. Dadisa was scolding her due to indiscipline… and Rekhaji was listening to it without saying a word.
Dadisa then switched on the TV and started watching movie, my jewelery made lot of noise due to waves of sexual desires. Dadisa came near me and smashed my ass, "You also join your Saas"
She made me also to bend over near Rekhaji, we both were now standing in a bent over manner facing Dadisa in front of TV.
Hot, powerful waves of intense sexual frustration coursed through my body as I saw at Rekhaji, until all I could think of was how much I wished I could cum -- though I knew that was completely impossible, while I endured endless denial and frustration at the hands of my Dadisa.
"Today you both the Bindani's will learn what is discipline and how the rules needs to be followed, Keep watching your petticoat frills for hours now.."
I was not sure for how many hours we will be standing in this awkward position…
Dear Crossdresser Devranis, Jethanis & Bahuranis please put your comments else my Sasuji punishes me
( Continued in next post..... )
---------------------------------------------------------------------------------
This is a work of fiction. Names, characters, businesses, places, events and incidents are either the products of the author's imagination or used in a fictitious manner. Any resemblance to actual persons, living or dead, or actual events is purely coincidental.
The author would like to clear that no person was actually harmed and this blog is just another fantasy of the author. Author does not intend or exhibit any insult to any religion, caste, community, country, men, women, any living or non-living thing. Any views or opinions are not intended to malign any religion, ethnic group, club, organization, company, or individual. The intention behind this blog is pure entertainment and nothing else.
All images used are for illustrative purposes only. This blog claims no credit for any images posted on this site unless otherwise noted. Images on this blog are copyright to its respectful owners and are taken from public domain. If there is an image appearing on this blog that belongs to you and do not wish for it appear on this site, please put your comments in box provided at the end of each post, with a link to the said image and it will be promptly removed.