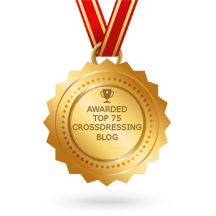 After a long day's of house hold work, I am standing here in our bedroom near the desk and using my laptop to surf the internet as per the orders of my husband.
Standing at the desk


Today as per name of the day, I am required to wear saree in Gujarati way and cover my face with Ghunghat. So I selected the pink net saree with red butti border. As usual 2 petticoats are struggling inside my Saree to peep out.
Complete day in Ghunghat
After spending entire day in ghunghat, I have pushed it back. My patidev is sitting on the king-size chair and watching my internet activity. Oh…. and forgot to tell, he is playing with my long hair braid….. His slight pulls at the end of my choti the long hair braid are creating ripples in my body.
"Shilpa! Login to facebook as Rahul"
I obediently followed the order, lot has happened in last one month. The very first photo I saw, was of my college friends boys and girls enjoying at resort.
Mita, Aditi, Neha, Sonali, Nidhi and my sweetheart Smitali with boys from my class all are giving a broad smile... Are they laughing at me??...Smitali in nice lemon yellow t-shirt and white shorts and a lovely black sports goggles.
I arranged and gathered my Saree pleats together to hide my excitement. Kiran gave slight pull to my braid, to keep me under control
I became jealous of my friends, all were free from college and exams. They were celebrating their send-offs and planning for successful careers and I am here have already selected my career as a cross dresser Bindani, A daughter in law or a Bahu of this khandan....I envied boys from my class, they were enjoying trips to malls, beaches, restaurants with those lovely girls and posting their photos on facebook.
I

then clicked on Smitali's page. The practice I followed for last 6 years since she came to stay near our house and joined my engineering college. She is one year junior to me. When I saw her first time I realized that she is made for me. I don't know how many hours I have spent looking at her facebook page!!! For the first time I am looking at her photos as a cross dresser in saree.
Oh…..and to my shock !!! She has put a picture of herself in saree, the very saree I was wearing yesterday, gifted to me by my husband.
I forgot my position and quickly turned to Kiran. Due to sudden turning of my head, my braid got pulled and the sweet pain reached till my hair roots.
I started trembling, this was not I expected…… Suddenly felt my knees go weak…..
Kiran went to cupboard and brought that lovely saree before me and pointed at end of the heavy pallu to find fine words written in permanent ink by someone
"With love to my dear Bhabhi",

With love to my dear Bhabhi

I immediately recognized handwriting of Smitali. A cold shivering wave went through my spine to my toes. My nose ring started vibrating, my face became red in shame. What have I done to me ?? I wanted to remove the saree, petticoats, jewellery and run away from this Haveli. I wanted to become a man again. I want Smitali..how can she address me her Bhabhi? I am not ShilpaBhabhi of any one.. I tried to go away from the desk but after 2 steps I was pulled back due to pain. Yes I realized my choti was firmly held by Kiran.
"Behave your self Shilpa" Kiran's already husky voice was more firm now.
"You can't run now, the outside world is closed for you. You can not step outside, at least as a man now. It was your decision to accept Sarees to wear and become Bindani of this Haveli"
I tried to get rid of Kiran's clutches from my long braid.
" Cool down Shilpa! This is your mother in law's idea, she arranged to bring this saree from Smitali. Don't worry Smitali don't know about you. In fact why should she? Because you were nothing for her, you never dared to express your love. Smitali thinks this saree is for Piyu's Bhabhi. "
Oh ... Piyu again... The cute lovely girl and my neighbor who caught me first while cross dressing. Piyu is the one who encouraged me to accept this life in Sarees... Now she has played again...
"But if you don't stop over-reacting like this then Smitali will receive a complete album of our wedding. And she will be happy to see her stalker Rahul is now reduced to a Bride and a lovely Bhabhi"



"This Saree of Smitali, will always remind you, your status here. And it will stop you from doing any adventure.. Don't ever think of running from this life of yours as daughter in law."
I realized my mistake, I rearranged my pallu, pulled it and covered my face with ghunghat as a respect towards my husband and bent down to touch my husband's feet. " Sorry patidev ! I made a mistake, please forgive me. Punish me, I will not leave this bent down position unless you forgive me" I said in my trembling voice. I started loving my situation again, I want to wear sarees and I want to show my obedience to my in laws.
Kiran ignored me and started surfing the net. It is now clear... he was not going to say anything and till then I am going to stand bent over as a punishment.
Standing bent over in Saree is the best medicine for me to realize my mistakes. The pain in legs, waist and back teaches me the lesson to remember…..

Touching feet as a respect

I don't know for how long I will be serving this punishment and keep watching lovely frills of my Saree petticoats.... And introspect....
I still remember that day when Piyu caught me, red handed, in my room, while I was cross dressing in saree and petticoats...

( Continued in next post..... )
Android APP:

Indian Women Applist
-----------------------------------------------------------------------------------------------------
This is a work of fiction. Names, characters, businesses, places, events and incidents are either the products of the author's imagination or used in a fictitious manner. Any resemblance to actual persons, living or dead, or actual events is purely coincidental.
The author would like to clear that no person was actually harmed and this blog is just another fantasy of the author. Author does not intend or exhibit any insult to any religion, caste, community, country, men, women, any living or non-living thing. Any views or opinions are not intended to malign any religion, ethnic group, club, organization, company, or individual.
The intention behind this blog is pure entertainment and nothing else.
All images used are for illustrative purposes only. This blog claims no credit for any images posted on this site unless otherwise noted. Images on this blog are copyright to its respectful owners and are taken from public domain. If there is an image appearing on this blog that belongs to you and do not wish for it appear on this site, please put your comments in box provided at the end of each post, with a link to the said image and it will be promptly removed.